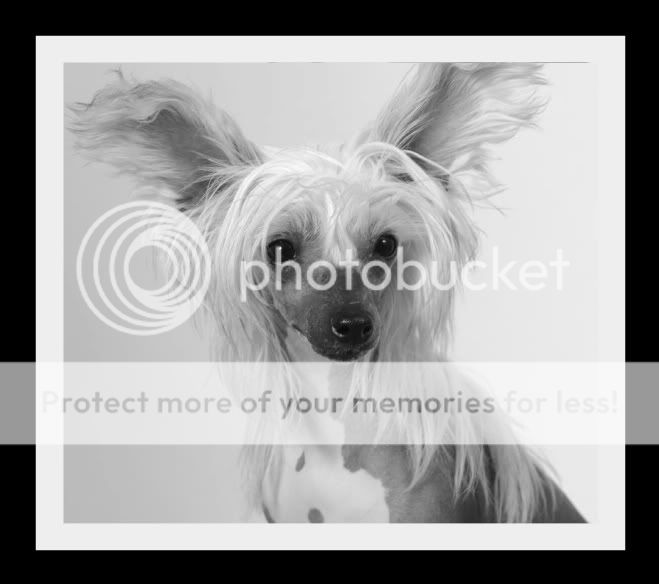 Pixie is the wonderful naked girl who came into our lives about a year after Angel. I fell completely for her the first time I met her when she was about 1 month old and was overwhelmed with happiness when it finally was decided she would be ours! She is little in size, but very tough and has a huge personality. Pixie meets everything in life head on and isn't scared of anything. Her breeder has described her like this; "She is little, but increadably well formed – and cheeky as the devil himself!" and I find this so correct. She is mostly kind and easy to deal with, but is also full of mischief and can be very stubborn. As an example, she doesn't like having her claws clipped and in the beginning we really had to fight to get it done. But we are quite stubborn ourselves, and Pixie is never allowed to win those sort of struggles, so we're noticing big progress. "Little Troll" still peeks out now and then, but she's understood that it doesn't help however stubborn she tries to be because she won't win anyway.
Pixie is crazy about food just like her sister and will do pretty much anything to sneak a treat. She is also very fond of closeness and cuddles and often curls up close against her people for a nap or just for some cuddle time. At night, her favourite sleeping place is under the covers snuggled against her "mummy", something I find really cosy! There is also a lot of speed in Pixie and she loves playing with her big sister or chase our cats around the living room or veranda. She enjoys spending time outside as long as it doesn't rain. If it rains, she things it's best to stay inside or she might get WET!
Pixie is such a charmer and wins the hearts of most, even those sceptical to naked dogs!